HA500
₦0.00
Our innovative medical grade DNO patented filter catalysts 'captures, kills and converts' harmful pollutants. A single HA500 unit can work efficiently up to 170m2 of floor space and projects pure clean air up to 7 times per hour to every corner of the room.​
1 Year Healthy Air Brand Warranty
30 Day Return Policy
Cash on Delivery available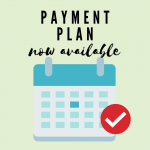 Description
• Intelligent sensors automatically detects particles and gases in your room, constantly reporting them on the LED screen along with temperature and humidity levels.
• A multi-colour feature light denotes the quality of air being purified at any given time. This can be dimmed or turned off completely at the user's discretion.
• The HA500 can work efficiently to circa 170m2 or 510m3 of floor space. (efficiency levels can be impacted by room design and any existing HVAC or extraction units)
• The HA500 projects Purer Clean Air® up to 7 times per hour to every corner of the room.
• The patented DNO filters capture, kill and convert air pollutants including formaldehyde, Volatile Organic Compounds (VOCs), ammonia, odour, ozone, bacteria, virus (including COVID-19), pollen, Carbon Monoxide, Benzene, Sulphur Dioxide, Nitrogen Dioxide and particles smaller than PM2.5.
• Our innovative 'capture, kill and convert technology' sets our products apart from our competitors.
• The DNO filter catalysts captures, kills and converts harmful pollutants into harmless carbon dioxide and water with no risk of secondary release to the user.
• Our medical grade filters capture the smallest particles and pollutants to industry high levels.
• Purer Clean Air® purifiers are rated as HEPA filter, MERV 13 – medical grade.
• Purer Clean Air® purifiers are rated as P4 and F4 grades, the highest levels of performance on the CCM scale. The units also rate highly on the CADR scale at 500m3/h.
• Auto mode maintains air quality so you can continue your daily activities, while your purifier automatically monitors and reacts. The machine will continue to remove pollutants and maintain Purer Clean Air® at the most efficient fan speed.
• Sleep mode, mute function and built in timer ensures you have full control over your purifier.
• The HA series units are barely audible (near-silent) at 36db on sleep mode. There are 5 fan speeds, even on its highest Turbo setting which is generally reserved only for occasional quick cleaning of large areas, the HA series are still only 67db (comparable to a dishwasher).
• The remote control allows you to manage the HA500 functions with ease or alternatively through the manual control panel on the unit.
• The HA500 air purifier comes complete with x2 Filters, so the unit is ready to use straight out the packaging.
• Filters average lifespan is between 12 – 18 months dependent on level of usage.
• There are built-in reminders that flag on the LED screen when each filter needs changing.
Packaging & Delivery
Your Healthy Air Product will be delivered within 24hrs with in Lagos state while other states will receive their Healthy Air product within a week.